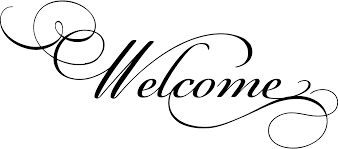 Thank you once again for participating in our workshop sessions amidst your usual busy careers. The discussions and presentations have flowed thanks to your expertise and enthusiasm.
We wanted to write you to give you an update on our May meeting in Italy and provide instructions for ensuring your travel can be booked. Before that, though, please know that our top concern remains the safety, health, and wellness of all participants. We are working with the U.S. State Department to track the COVID situation on the ground in Italy and will continually reassess our options between now and the workshop's start. For now, we are planning on going forward with our event in-person, with the assurance that extensive COVID-19 protocols will be put into place once we are together. Please do not hesitate to reach out with any concerns or questions, however. We will update you if any changes occur.
Dates
You will be participating in two days of meetings: Tuesday, May 10 and Wednesday, May 11, 2022.
Vaccine Entrance Requirements
The situation is fluid, so please keep checking entry requirements from your departure country. Italy's National Tourism Board website seems to have good up-to-date travel information. Requirements are different depending on your location of departure, so please work with your respective governments to identify entrance requirements. You will be reimbursed for any mandatory COVID tests.
Agenda
Here you can find the initial draft agenda to show you the flow of the days' activities. Any participants being asked to present will be contacted separately soon if they have not been already. Please feel free to send any questions the workshop organizers.
Flights
You will be contacted directly by ANL travel organizers to arrange for your flight. ANL will contact you by email to make these arrangements as soon as we have received approval to do so.
Hotel
ENEA has reserved a block of rooms at Hotel Massimino that are within the per diem rate. It is right next to the Casaccia Research Center.
You must book your own hotel and will be reimbursed for your stay within the per diem maximum. Per diem rates for Italy can be found here. The daily meals and incidentals rate can be found there as well, and you will be reimbursed for this daily rate for expenses minus any meals covered by the workshop or your hotel.
Hotel Massimino is blocking rooms for us until April 18. Please book your reservation with them by April 18 if you wish to stay there and let us know by email where you plan to stay by April 18. You will be reimbursed for a stay arriving the day before the workshop and leaving the day after the workshop: May 9 - 12, 2022.
The workshop organizers and many of the U.S.-nominated participants are planning on staying at Rome Aleph Hilton. Please let me know if you would prefer to stay here and I can work with you make a reservation at the government rate.
Of course, save any receipts so we can ensure you are properly reimbursed for business related expenses.
Transportation
You must organize your own transportation from the airport/train station to your hotel. This expense will be reimbursed in addition to the meals and incidentals provision.
Private vans/buses will be used to transport everyone daily from both the Hotel Massimino and the Aleph Hilton for those staying in Rome.
Social Event
A Social Dinner in the Restaurant of Casali di Santa Brigida will be kindly offered to all participants by ENEA.
______________________________________
We will send out a more in-depth agenda as soon as it is completed and provide further details on trip logistics.
Please do not hesitate to reach out with any further questions or concerns. For most of us, this is the first international travel in quite some time and in the "new-normal" of living amongst COVID-19. We want everyone to feel as secure and safe as possible, so please do come to myself or other workshop organizers with any concerns.
Stay safe and take care!
| | | |
| --- | --- | --- |
| | | |
| Nadia Cherubini | | |
Registration
Registration for this event is currently open.